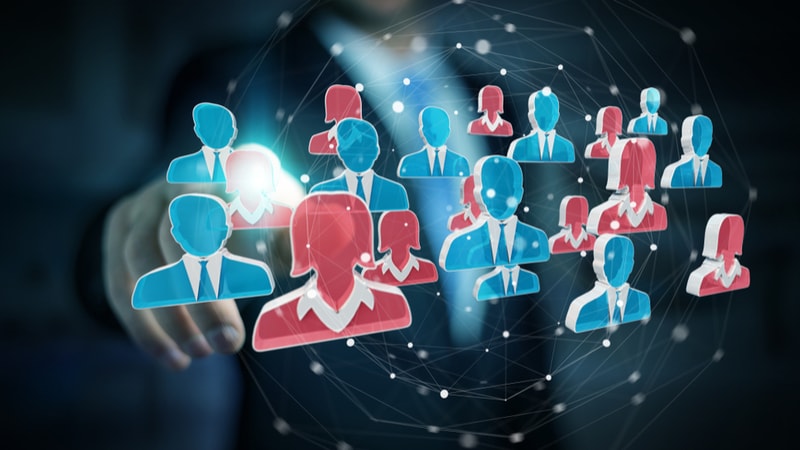 Top Federal know-how leaders mentioned the urgent want to handle tech-sector workforce shortages at General Dynamics Information Technology's Emerge 2021 digital modernization convention on April 6.
GDIT President Amy Gilliland and Deputy Federal CIO Maria Roat each tackled the problem in keynote addresses and pointed to its significance in each the personal and public sectors.
"My number one concern, and therefore my number one priority, is retaining technical talent," mentioned Gilliland.
She ticked off a protracted checklist of transformative applied sciences that the personal sector can present to the federal government to modernize and higher defend networks, however added, "the reality is, none of this gets accomplished if agencies do not have access to talent capable of adapting and applying technology to new requirements."
"The war for talent, especially in our industry, is very real, as is attrition of technologists supporting government programs," Gilliland mentioned. She cited current knowledge displaying that the majority holders of safety clearances can be a minimum of considerably more likely to change jobs throughout the subsequent yr.
"This tells us we can't just focus on attracting new talent to our organizations," she mentioned. "We also need to continuously and intentionally re-recruit the talent we already have with an increased focus on career development" together with further tech coaching and alternatives for inner mobility "so these talented individuals remain a resource for our government customers."
"It is incumbent on industry to prioritize the long-term mobility of employees, so they stay and grow in their careers while supporting government IT programs," Gilliland mentioned. Getting to that aim, she defined, requires each cultural and mindset modifications. But "accepting short-term staffing disruptions" and inner transfers "is a worthwhile trade-off for the long-term success of our employees and customers," Gilliland mentioned.
Federal View
"The government needs to attract that new talent," mentioned Roat, who has held a number of top-level IT positions within the Federal authorities following a 26-year profession within the United States Navy.
Acknowledging that expertise shortages are "particularly acute in technology," the Deputy Federal CIO delivered a strong pitch in favor of tech professionals enterprise authorities service.
"I can certainly speak from my years in the Federal government and also the private sector, you can support so many different missions and work on so many projects that you could never do in the private sector," she mentioned.
"It's a pretty cool place to work, and we need to make the Federal government certainly a more attractive place to start your career, or even enter mid-career, whether you're early mid-career, or you're looking for a change," she mentioned. "It's an exciting place to work."
Roat additionally mentioned a number of the fruits of current knowledge science-focused reskilling efforts sponsored by the Federal CIO Council that intention to upskill the Federal workforce knowledge group.
"We have a workforce, and we have a data community, but how do you move that community from data analytics and move it into the data science space and really start tackling those problems of unique importance to the Federal government," she requested. The 60 contributors within the effort "were really a diverse group of high-performing, high-potential employees, and they learned and applied data science techniques on enhancing data gathering analysis, data visualization, and getting to those informed data-driven decisions," Roat mentioned.
"I can say that I'm going to get a whole bunch of briefs on their capstone projects because we're six months in and they've been working on projects, and I can't wait … I'm going to be excited to see that over the course of the next few weeks," the Deputy Federal CIO mentioned.