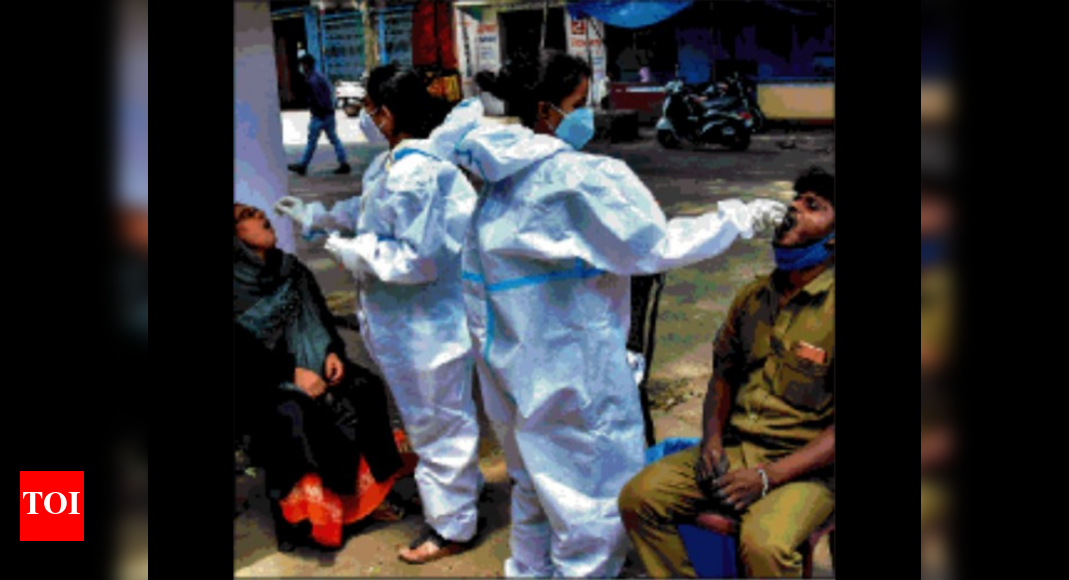 BENGALURU: With many districts in Karnataka implementing much more stringent restrictions than that ordered by the state authorities to restrict the unfold of Covid-19, the query being requested by many is: How efficient has the lockdown been?
While the federal government is but to supply an evidence, researchers from the division of computational and information science at
Indian Institute of Science
(IISc), who've been monitoring Covid-19 information within the state, say a full lockdown until June 7 can have decreased the state's caseload by 2.Four lakh and saved at the least 950 lives.
These figures are primarily based on a projection mannequin that appears at three totally different situations: No lockdown, lockdown with 50% effectiveness and a full lockdown. If there was no lockdown, the state would have recorded round 3.2 lakh circumstances between May 21 and June 7 (prolonged section of the lockdown), however with a whole lockdown the state is prone to see solely round 76okay circumstances, the projection mannequin suggests.
Ditto with the deaths: While the projection throughout this era was 5,370 fatalities the numbers will cut back to 4,420 below the entire lockdown situation.
"Our projection model is based on official data provided by the state government and the social distance parameter being similar to that of the 2020 lockdown," stated Prof Sashikumar Ganesan, chairman, division of computational and information sciences at IISc.
"The active caseload could fall below the two-lakh mark by June 6. In Bengaluru, the active caseload could fall below the one-lakh mark by June 10," stated Ganesan. The state on Thursday had a little bit over 4 lakh energetic circumstances, whereas Bengaluru had 2 lakh energetic circumstances.
Reacting to the projections, CN Ashwath Narayan, deputy CM and head of Covid process drive, stated: "We have intensified our efforts to contain the spread of the virus and the number of positive cases is reducing. We have ramped up health infrastructure – both testing and treatment – in a major way in the past 15 days. Our focus now is on preventing black fungus (mucormycosis) infections and reducing related fatalities."